Over the past two decades, there has been a considerable increase in the adoption of internet and technology. Activities such as emailing, online shopping, ticket booking, and media downloads have become commonplace, resulting in a significant digital transformation in our daily lives. Despite this shift towards online activities, there were concerns that the logistics industry would decline. However, the logistics sector has adapted and caught up with the trend. As evidenced by the delivery of over 85 million products and documents on a daily basis, the logistics industry has undergone a digital transformation.
WHAT IS THE MEANING OF DIGITAL TRANSFORMATION?
A digital transformation takes place when an industry incorporates digitalization in all areas of its operations, resulting in a significant shift in the way firms communicate with clients, execute operations, and manage deliveries. This alteration has a profound impact on the industry's functioning.
As various industries continue to embrace digitalization, the logistics sector has placed greater emphasis on the importance of speed and time, key factors that drive efficiency. Technological advancements have brought about a logistical transformation characterized by faster, leaner, and more efficient operations. Furthermore, the integration of automation services has accelerated the pace of these changes beyond previous expectations
WHY MUST LOGISTICS INDUSTRIES UNDERGO DIGITAL TRANSFORMATION?
The logistics industry is expected to see a global expenditure of $84.6 billion on digital transformation initiatives by 2027 [2]. For multinational organizations operating on a global scale with extensive supply chain operations, digital transformation has become a critical component of their overall business strategy.
In an effort to gauge the level of acceptance of digital transformation across various industries, Telstra Global and The Economist Intelligence Unit conducted a survey of 2,620 business executives in 45 cities worldwide. The survey resulted in the creation of the first-ever Digital Industries Barometer, which measures business confidence in the strength of the local environment for digital transformation in five key areas: innovation and entrepreneurship, financial environment, people and skills, development of new technologies, and ICT infrastructure.
The survey found that the mining, manufacturing, and financial services sectors displayed the most confidence in digital transformation, with cost efficiency (48%) being the primary motivator across industries. The retail industry had the most respondents citing cost savings, while the oil and gas industry had the most respondents citing operational efficiencies. Developing new ideas was the top motivator in the financial services industry. Expanding into new markets was also a significant motivator.
According to the Digital Industries Barometer, the logistics and transport industry ranks fifth out of 11 industries globally, with a digital transformation acceptance score of 6.61.
The transportation and logistics sector is intrinsically linked to various economic sectors, and the increased efficiency of logistics services contributes significantly to overall economic growth, both at the national and global levels.
Despite the potential benefits, the uptake of digital transformation in the logistics industry has been slow until recent years [4]. However, the industry has witnessed the emergence of new competitors that work closely with technology companies. This has led to a market worth hundreds of billions of dollars, and numerous players are seeking to expand their market presence significantly.
In order to achieve end-to-end visibility, the logistics industry is adopting digital back-office operations and logistics processes. Technologies such as Big Data, Artificial Intelligence, Machine Learning, Natural Language Processing, Blockchain, and Cloud Computing are driving the current digital transformation, replacing outdated technology such as AS400 green screens. These advanced technologies have increased supply chain productivity, reduced costs and errors, and have been beneficial to all sectors of the logistics industry, including trucking transportation, international transportation (ocean and air), supply chain management, and shipment tracking.
In the logistics industry, the competitive advantage is gained through speed and time. Due to the technological revolution, both B2B and B2C clients have become less patient, and expect their goods and deliveries to be delivered on time. This is due to the real-time economy, which has been born from a hyper-connected business world, including transportation, logistics, and supply chains. According to research, 76.9% of executives agree or strongly agree that the evolution towards a real-time economy has impacted their business processes [5]. This is not surprising, and if the same research were conducted today (the research was conducted at the end of 2013), the results would be considerably higher.
HOW DIGITAL TRANSFORMATION IS CHANGING THE LOGISTICS INDUSTRY:
Despite the challenges posed by the global pandemic and unpredictable consumer behavior, industries face difficulties in adapting to modern problems and maintaining their innovative edge. According to a 2020 study by FEMA, 40% of small businesses do not reopen after a disaster, and 20% of those that do fail within a year. Thus, there is a growing need for digital transformation to enable organizations to become more resilient in the face of a "black swan" event. Digital transformation offers benefits such as an IoT-integrated supply chain, which can enhance fleet management, demand assessment, and real-time inventory and fleet tracking. Additionally, it provides behavior analytics and customer-centricity by enabling businesses to track user behavior across platforms, providing visibility into the entire first-to-last-mile journey. It is important to note that digital transformation is not a single large-scale event, but rather a process that involves four types of digital change. Focusing only on organizational change can prevent companies from fully leveraging the potential benefits of digital transformation.
The digital age has transformed the logistics and supply chain industry. Businesses are leveraging new technologies like Blockchain, Internet of Things (IoT), Artificial Intelligence (AI) & Machine Learning, Supply Chain Digital Twins, and Big Data to streamline their operations and reimagine their business processes. The benefits are clear – increased innovation, better decision-making, enhanced customer engagement, greater flexibility, and improved automation. Digital twins are virtual representations of logistics positions, assets, stocks, and warehouses, using advanced analytics and AI to simulate the operation of a supply chain, with all its complexities and vulnerabilities. Blockchain enables the integration of disparate business streams onto a single platform, while IoT can help with mechanical and technological maintenance, inventory control, and fleet tracking. AI and ML help address governance issues and data silos, allowing for greater visibility and integration across the network of stakeholders. Big Data and analytics can provide insights into demand patterns, enabling more effective inventory management and workforce planning. Business model transformation involves rethinking how value is created and delivered, potentially switching from physical interactions to entirely digital experiences. Cross-domain transformation leverages an organization's existing expertise and investments to expand into new business areas. Organizational transformation focuses on fostering enterprise-wide changes via long-term digital transformation, resulting in agile workflows, real-time testing, and decentralized decision-making procedures that promote collaboration and innovation.
LEADING COMPANIES INCORPORATING DIGITAL TRANSFORMATION IN THE LOGISTICS INDUSTRY
The logistics service industry has been profoundly impacted by rapid technological innovation, prompting incumbent logistics service providers (LSPs) to digitize. Industry leaders, such as DHL Supply Chain, FedEx, UPS, and Samsara, have already taken significant strides toward developing, implementing, and diffusing various technologies, which have facilitated the maturation of digital capabilities for their respective companies.
Digital transformation enables logistics companies to track the delivery of goods in real-time, allowing them to identify areas for improvement and increase productivity. It also enables them to optimize travel routes, anticipate delays, and flag deliveries in case of accidents or vehicle loss. Key features, such as preventive maintenance, route and fuel optimization, fleet tracking, and geofencing, can significantly reduce costs and time while increasing utilization rates. Analytical reports, metrics analysis, and KPI measurement can help optimize revenue and productivity and enhance process efficiency. LSPs providing fleet management software are considered best if they utilize analytical metrics, fleet security, maintenance reports, and driver details to monitor the fleet, ensuring longevity and safe driving.
Digitally advanced players, such as Axestrack, headquartered in Jaipur, have created one of the industry's most trusted "Digital Enterprise Logistics Platforms" by adopting a ground-up approach to transform the Indian transportation industry. Their Unified Digital Logistics Platform goes beyond mere fleet management software and creates an Enterprise Digital Thread that seamlessly carries digital data across different stakeholders and systems. It establishes a digital connection between three key components of the supply chain: Man, Machine, and Material, enabling customers to create, transform, and manage every piece of information about their logistics business "digitally." In other words, once customers enter the system, they would not need to leave it to perform any manual tasks.
Over the last five years, leading companies have considered Axestrack's "Digital Enterprise Logistics Platform" to be the most crucial part of their digital business strategies (DBS). These strategies have translated into several projects and initiatives, such as introducing AI-powered control towers to improve safety and delivery compliance levels to 99% using multi-mode tracking, standardizing operational systems, eliminating paper documents from logistics management processes, digitizing contacts with customers and partners through platforms, utilizing predictive analytics to optimize system capacity usage, automating simple transport, warehousing, and value-added logistics processes, and digitizing back-office operations.
FOR DIGITAL TRANSFORMATION, THE RIGHT PATH IS AHEAD
The increasing trend of digitalization across all major economic sectors is a well-established phenomenon, as evidenced by a survey conducted by Telstra Global & The Economist Intelligence Unit [3]. Digital technologies serve as the tools that facilitate this transformation. Given the growing importance of digital technology in the logistics industry, it is imperative that businesses that have been hesitant to embrace this shift reconsider their positions and leverage the potential benefits of digitalization. There is still room for further improvement to simplify the process of digital transformation and enhance the visibility of technology's significance in the sector. With heightened competition, product price and quality have reached a plateau, and delivery speed has emerged as the decisive factor for end-users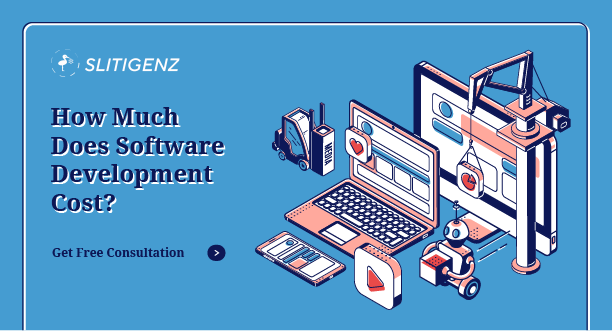 Determining the cost of software development is an essential preliminary step prior to embarking on its construction. It is imperative…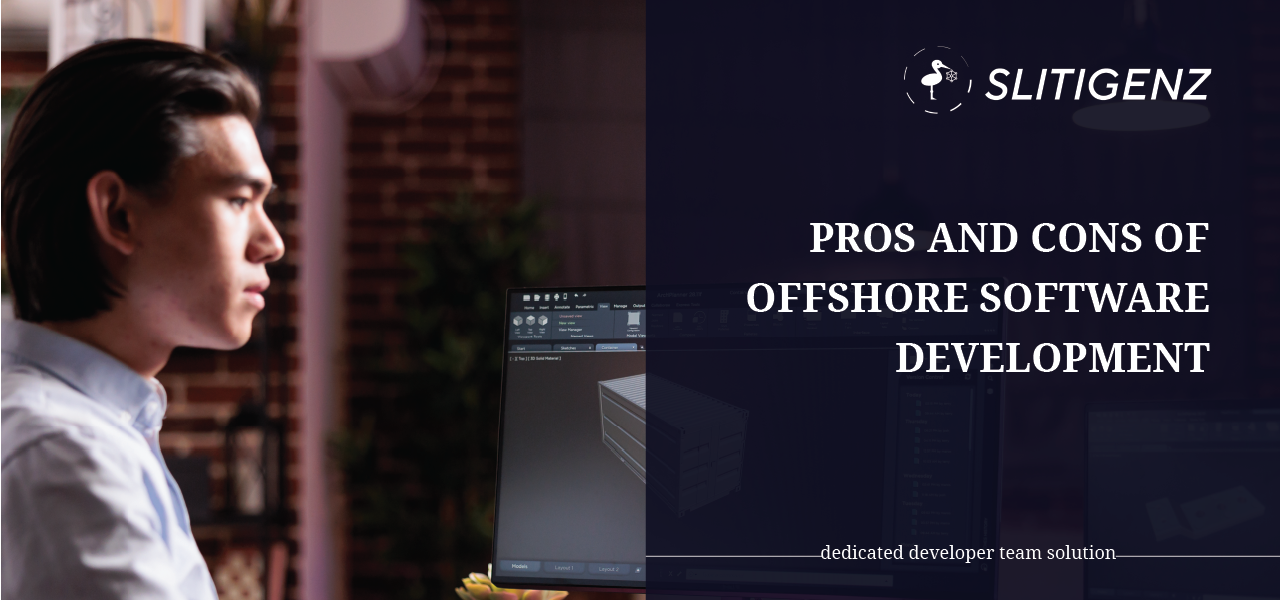 Offshore software development is a form of outsourcing where companies engage third-party software providers located in distant countries to handle…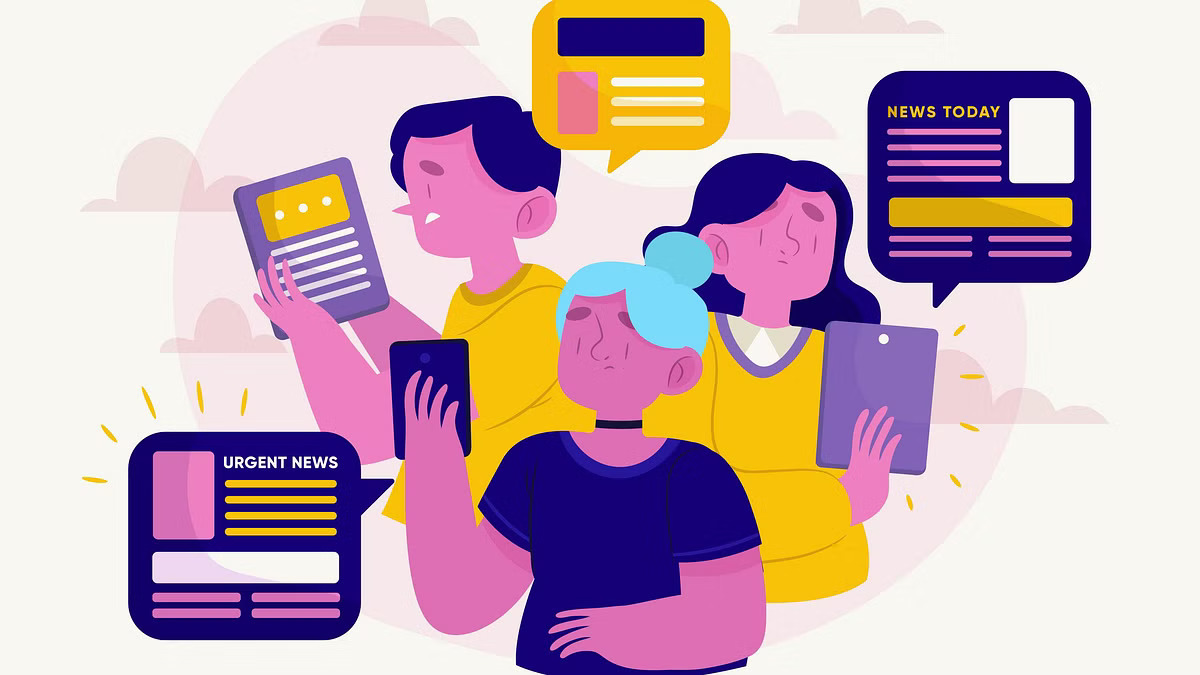 The media industry, like many others, is undergoing a significant transformation due to the advent of digital technologies. This digital…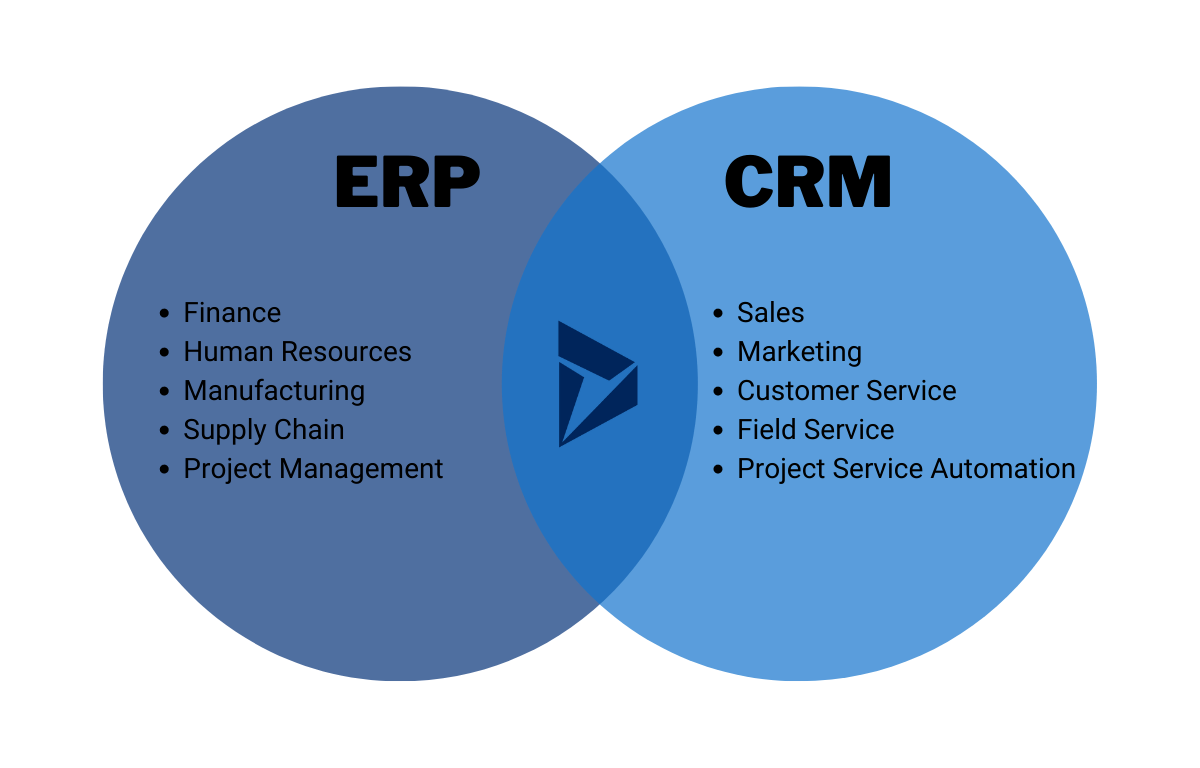 As the digital landscape continues to advance, businesses must adapt their strategies to keep up with the evolving trends. In…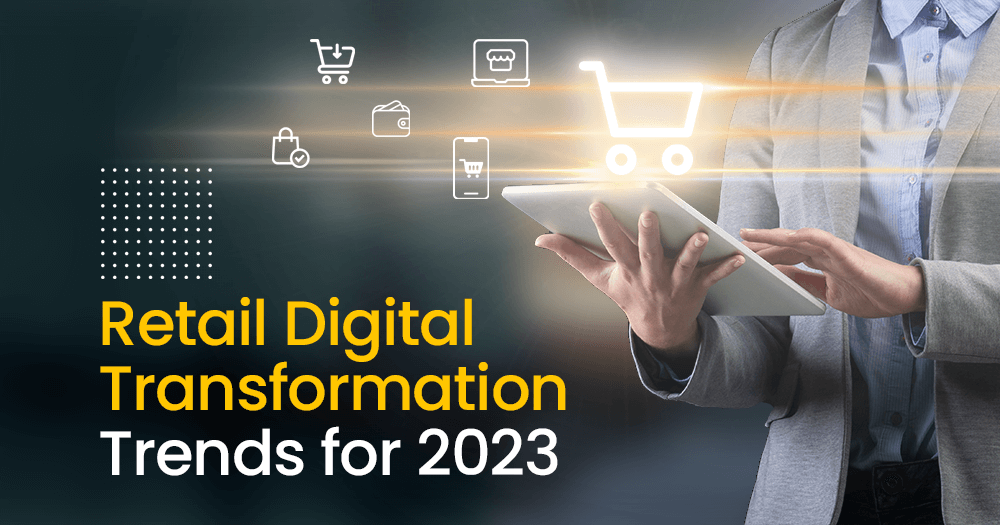 Retail digital transformation refers to the strategic integration of technology into retail operations with the goal of improving efficiency, customer…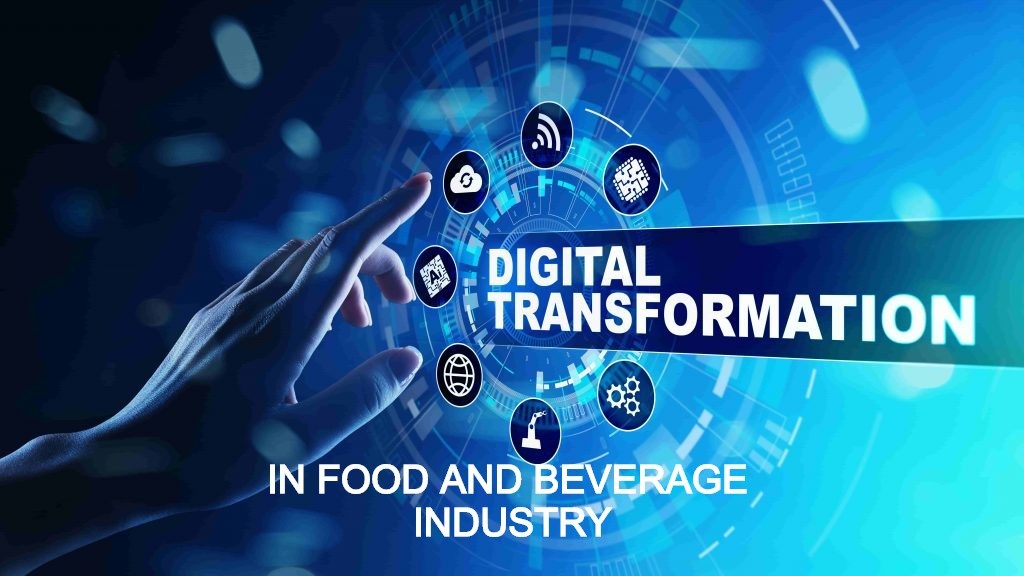 According to Prophet's research, there are six distinct phases of digital maturity that can be applied to F&B operations. The…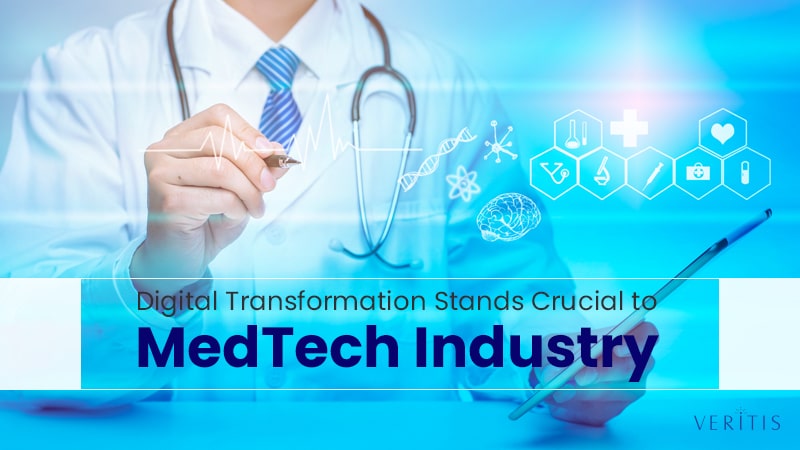 The pervasive influence of digital technology is reshaping every industry, regardless of size and financial strength. The healthcare industry has…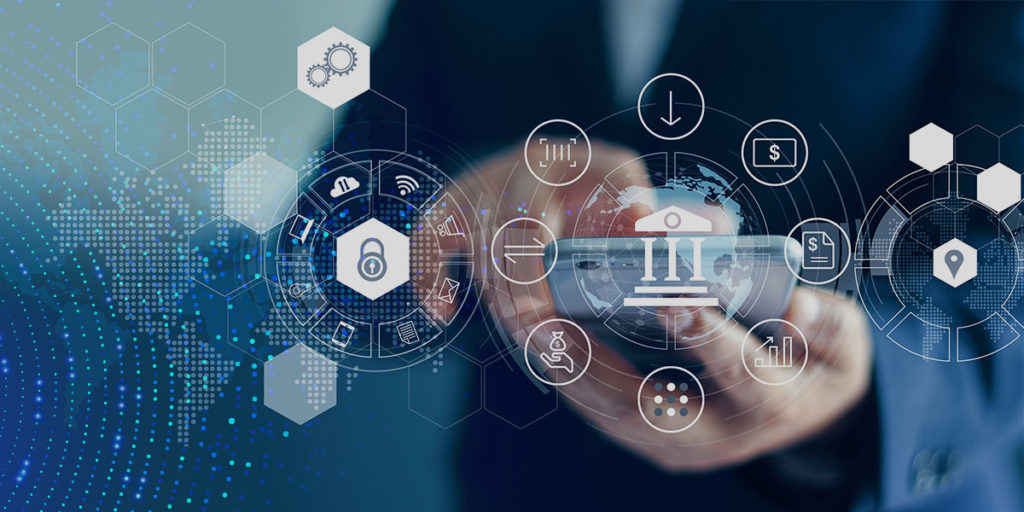 Digital finance transformation is a comprehensive approach to financial management that leverages the digital landscape and innovative technology. When implemented…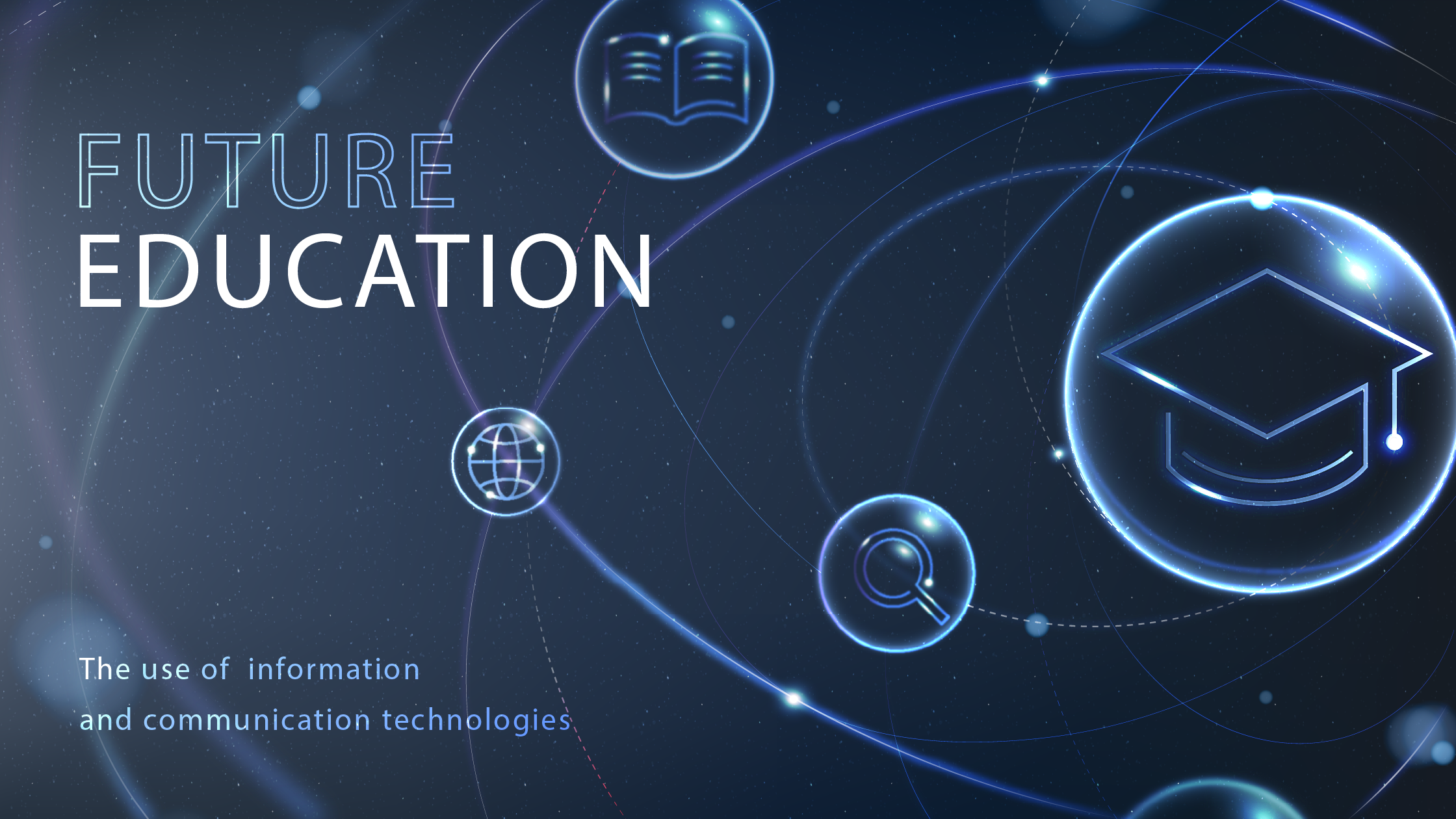 The education sector has been rapidly advancing in digital transformation, with further momentum expected in the future. Although the advantages…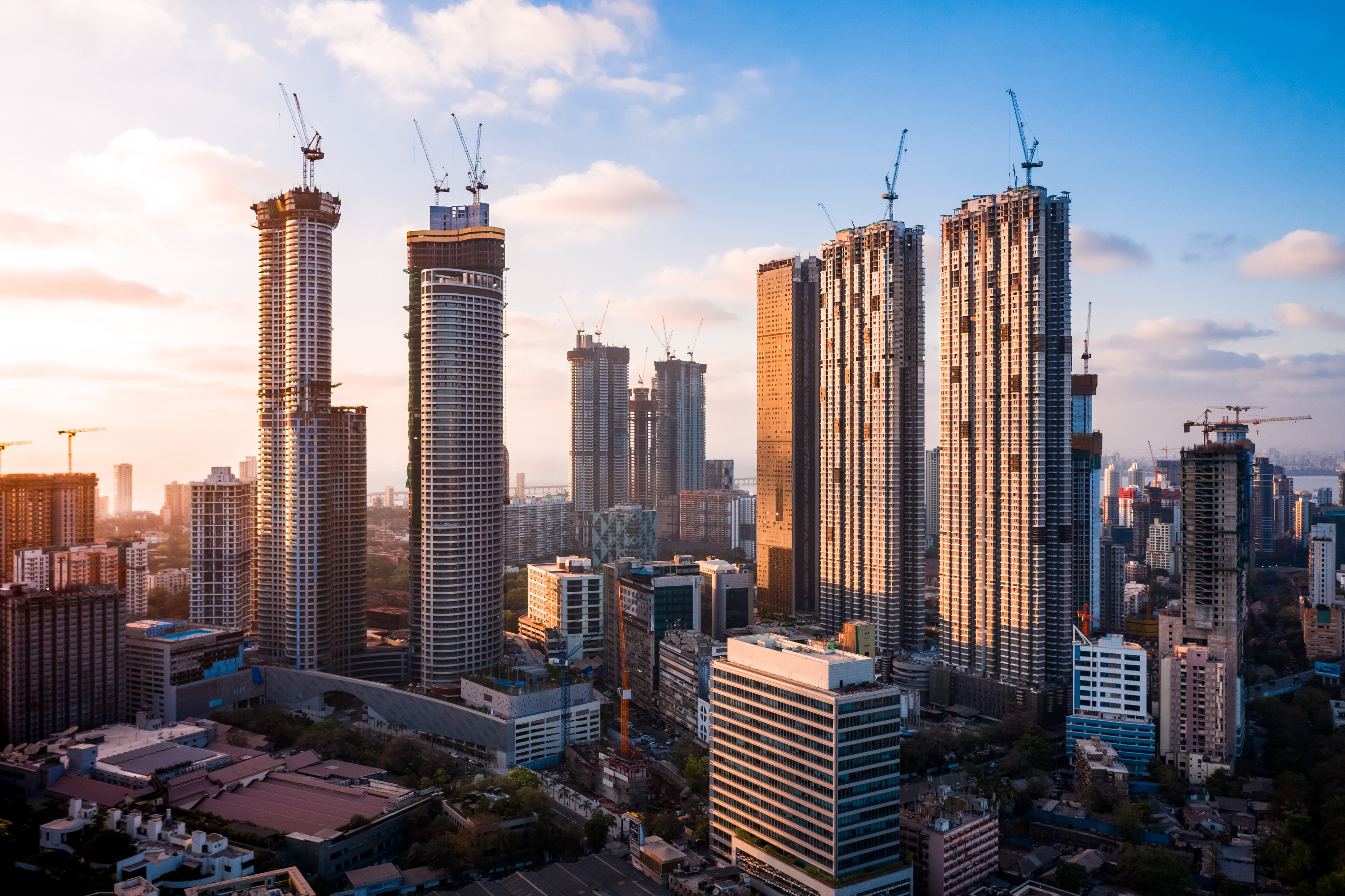 The real estate industry worldwide, including the multifamily sector, is being disrupted by novel technologies. In this digital era, technology…