A majority of organizations are transforming to cloud-based models to enhance user productivity, facilitate a mobile workforce, and obtain an ROI by decreasing the burden of managing IT resources.
Cloud-based models like Amazon Web Services with Backend-as-a-Service (AWS Amplify) are allowing businesses across the globe to stay both current and competitive.
What is a Backend-as-a-Service?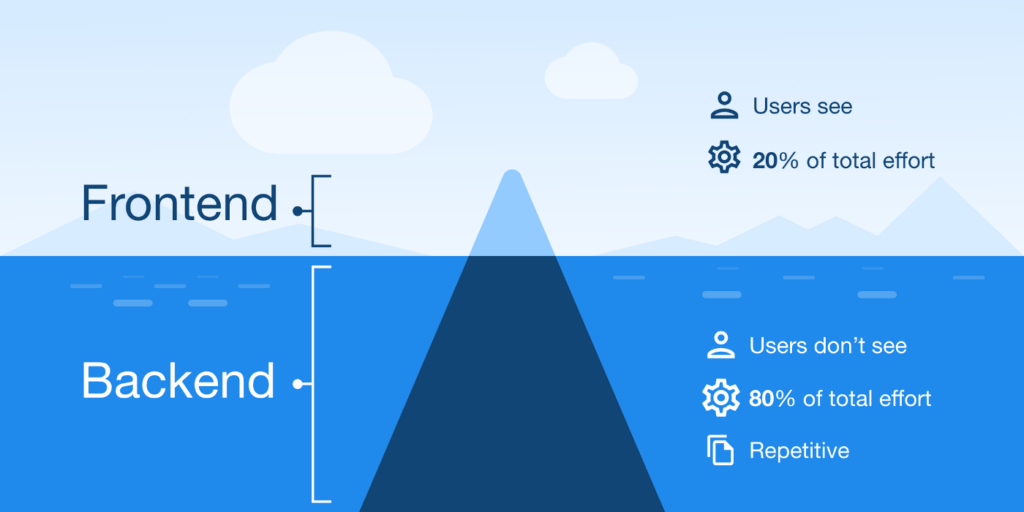 Backend-as-a-Service (BaaS) is a cloud service model in which developers outsource all the behind-the-scenes aspects of a web or mobile application so that they only have to write and maintain the frontend. BaaS vendors provide pre-written software for activities that take place on servers, such as user authentication, database management, remote updating, and push notifications (for mobile apps), as well as cloud storage and hosting.
Think of developing an application without using a BaaS provider as directing a movie. A film director is responsible for overseeing or managing camera crews, lighting, set construction, wardrobe, actor casting, and the production schedule, in addition to actually filming and directing the scenes that will appear in the movie. Now imagine if there was a service that took care of all the behind-the-scenes activities so that all the director had to do was direct and shoot the scene. That's the idea of BaaS: The vendor takes care of the 'lights' and the 'camera' (or, the server-side* functionalities) so that the director (the developer) can just focus on the 'action' – what the end user sees and experiences.
BaaS enables developers to focus on writing the frontend application code. Via APIs (which are a way for a program to make a request of another program) and SDKs (which are kits for building software) offered by the BaaS vendor, they are able to integrate all the backend functionality they need, without building the backend themselves. They also don't have to manage servers, virtual machines, or containers to keep the application running. As a result, they can build and launch mobile applications and web applications (including single-page applications) more quickly.
AWS (Amazon Web Services) is a comprehensive, evolving cloud computing platform provided by Amazon that includes a mixture of infrastructure as a service (IaaS), platform as a service (PaaS) and packaged software as a service (SaaS) offerings. AWS services can offer an organization tools such as compute power, database storage and content delivery services.
AWS launched in 2006 from the internal infrastructure that Amazon.com built to handle its online retail operations. AWS was one of the first companies to introduce a pay-as-you-go cloud computing model that scales to provide users with compute, storage or throughput as needed.
AWS offers many different tools and solutions for enterprises and software developers that can be used in data centers in up to 190 countries. Groups such as government agencies, education institutions, nonprofits and private organizations can use AWS services.
Does AWS have a Backend-as-a-Service?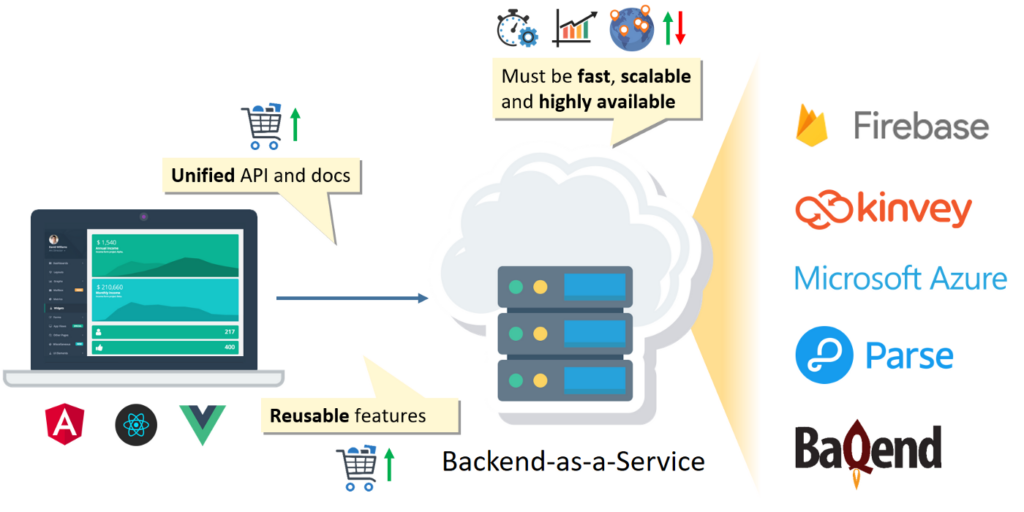 Yes, AWS has a BaaS and the service's name is AWS Amplify. 
AWS offers many services, and the one that is gaining momentum is AWS amplify. AWS Amplify is a full-suite collection of services specifically structured to ease the developing and launching capabilities of mobile and web app developers. 
AWS Amplify makes user experience convenient by unifying the UX across various platforms. It makes full-stack development easier with its scalability and gives users the flexibility to choose the platform they want to run the app on. Most importantly, it allows users to integrate a range of functions securely and quickly with the developed app. 
Now, let's look into the features of AWS mobile backend service.
AWS Amplify features a fully operated user directory and pre-designed multi-factor authorization workload to help developers create faultless onboarding flows. It also allows users to log in through various social media platforms. 
AWS Amplify offers an easy and secured data storing option. App developers can securely sync information between various applications with the help of Amazon S3 and Amazon AppSync. Users are also allowed to synchronize easy offline procedures. 
AWS Amplify allows developers to track web page metrics and user sessions for analytics. The service features an auto-tracking procedure to get access to real-time data and analyze it for gaining customer insight. Amplify supports building marketing strategies to drive customer retention and engagement. 
AWS Amplify manages and stores user-generated content, such as photos and videos on the cloud. All these functions are operated through a simple mechanism followed by the AWS Amplify storage module that manages user content and protects the storage buckets. 
Now, let's look into the advantages of AWS Amplify.
AWS Amplify supports UI-driven, fast, and easy approach to developing web and mobile applications. With this modern UI component, developers do not have to code any app and the CLI processes make the app development process easier, simplifying the workflows and speeding up the app development process. 
AWS Amplify offers a usage-based payment option. Users have the authority to choose from various services. The flexible and cost-efficient feature of AWS Amplify requires its users to pay only for the services they choose.
AWS Amplify requires its users to set up a paid tier only after they achieve an optimum number of technical requirements.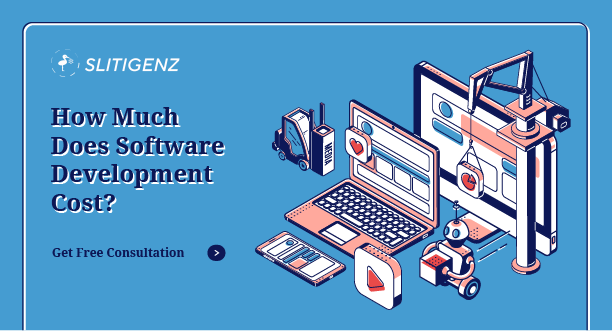 Determining the cost of software development is an essential preliminary step prior to embarking on its construction. It is imperative…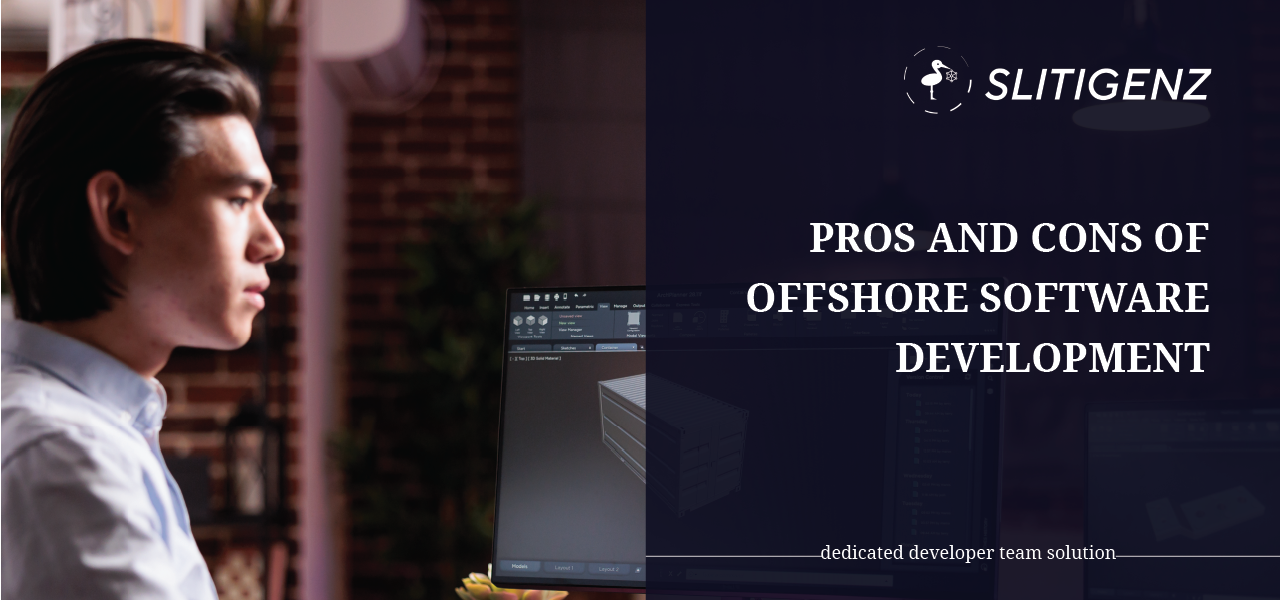 Offshore software development is a form of outsourcing where companies engage third-party software providers located in distant countries to handle…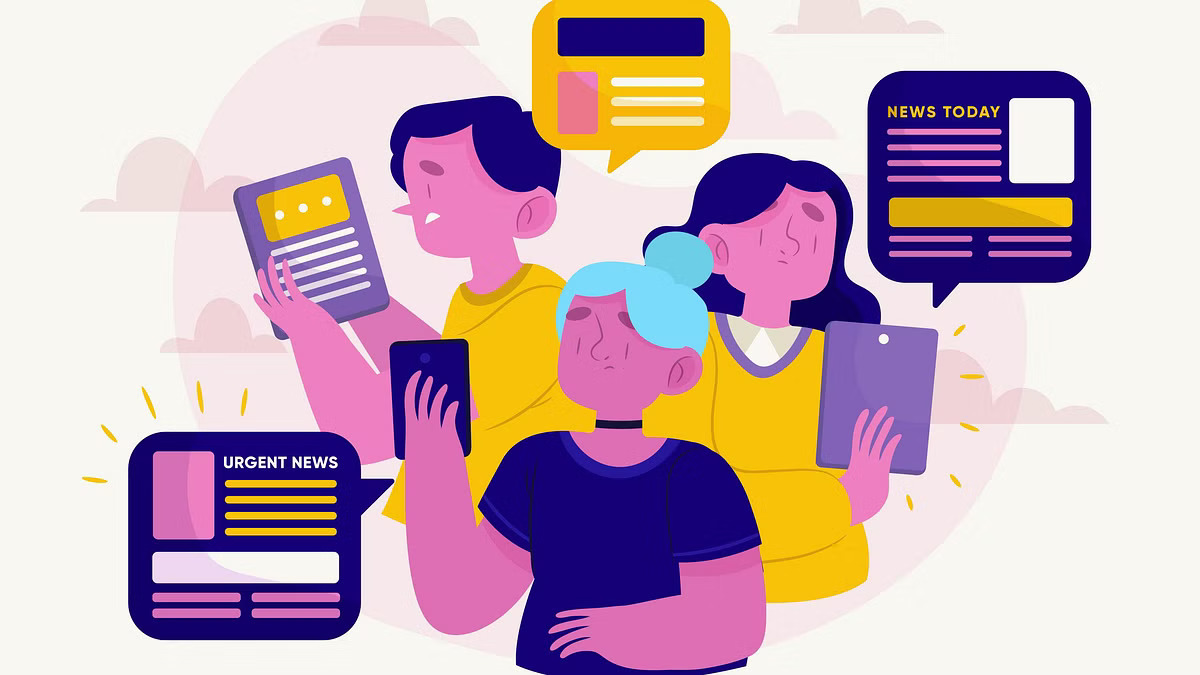 The media industry, like many others, is undergoing a significant transformation due to the advent of digital technologies. This digital…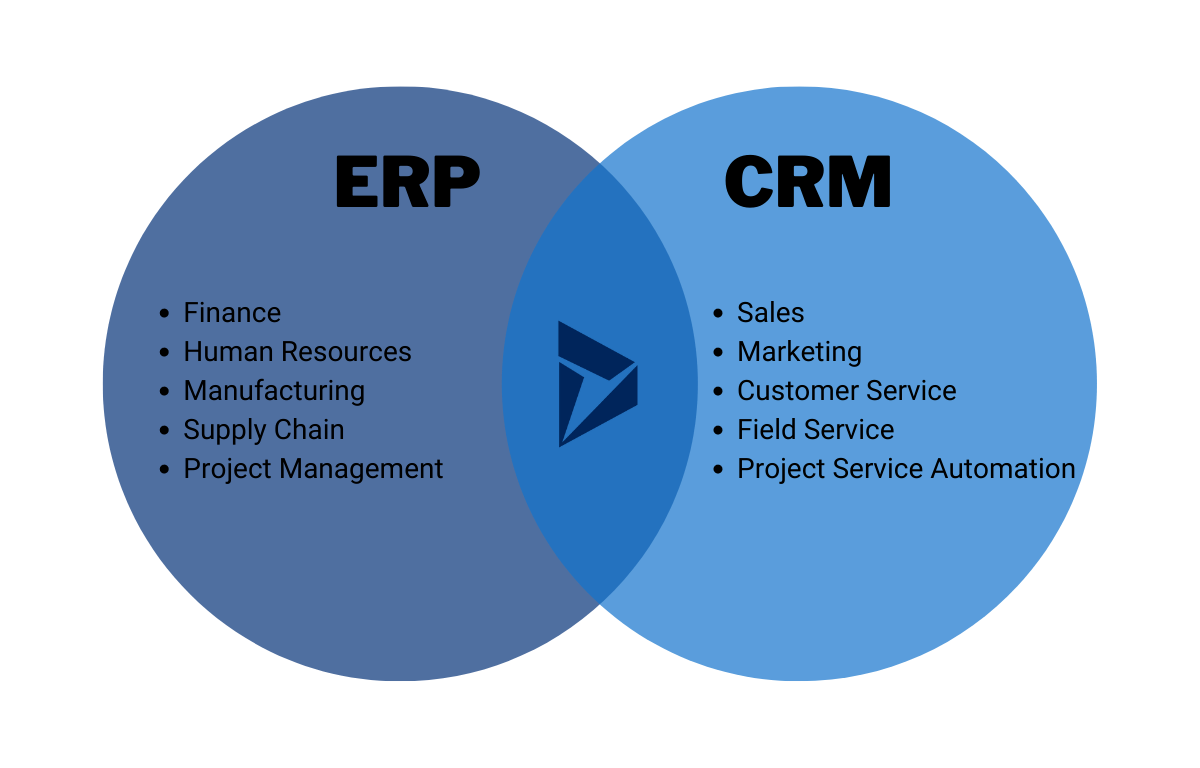 As the digital landscape continues to advance, businesses must adapt their strategies to keep up with the evolving trends. In…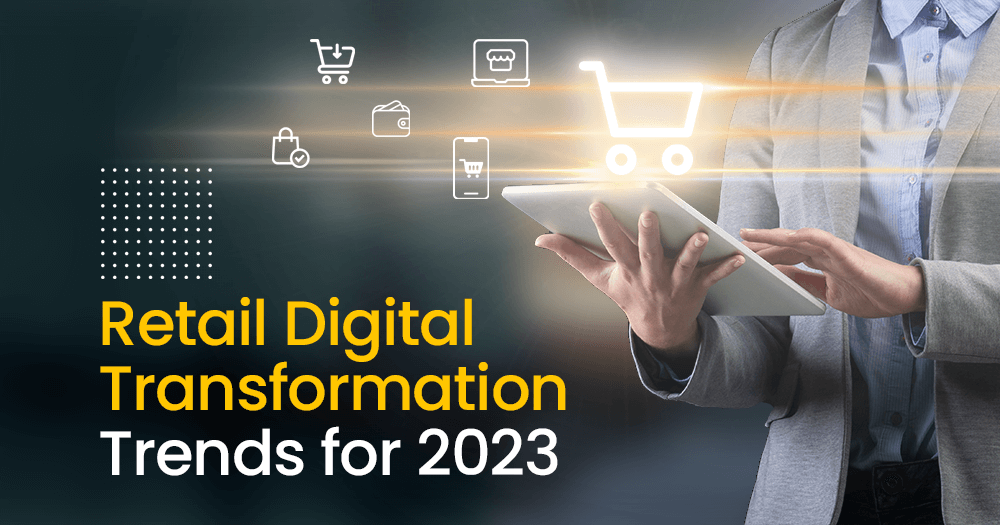 Retail digital transformation refers to the strategic integration of technology into retail operations with the goal of improving efficiency, customer…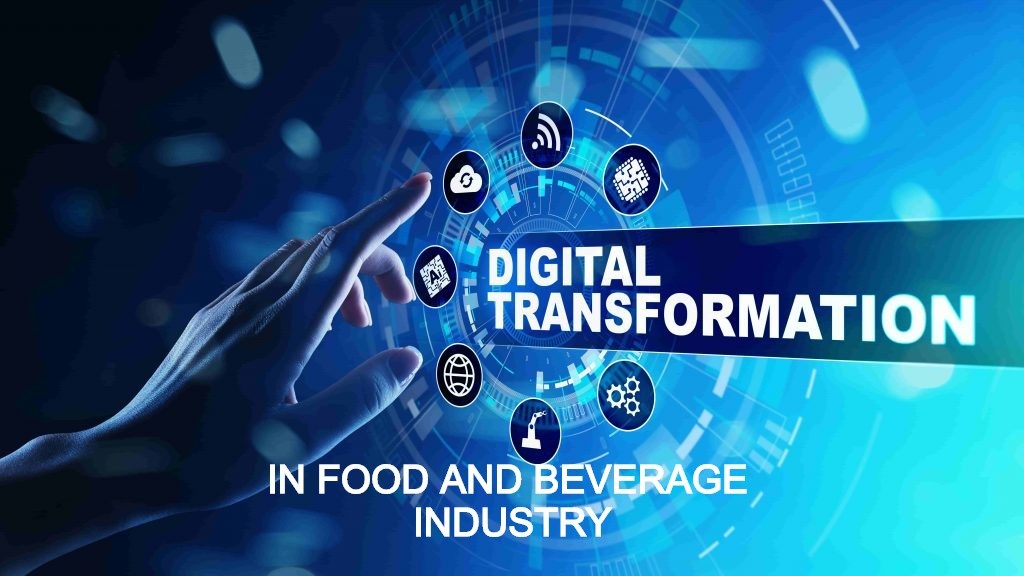 According to Prophet's research, there are six distinct phases of digital maturity that can be applied to F&B operations. The…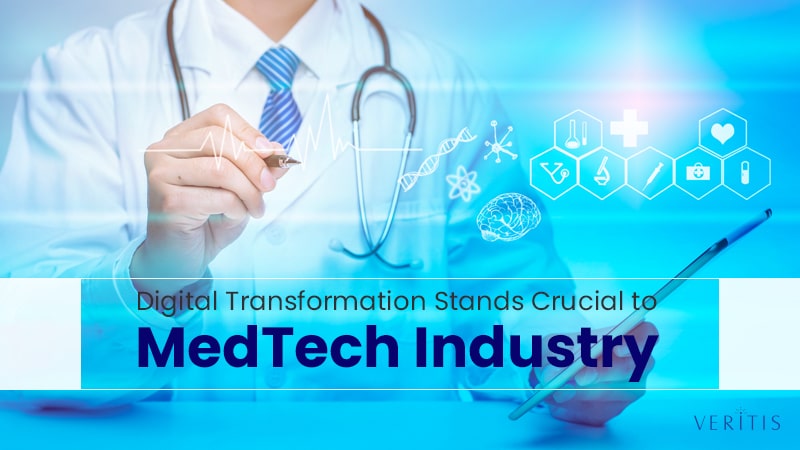 The pervasive influence of digital technology is reshaping every industry, regardless of size and financial strength. The healthcare industry has…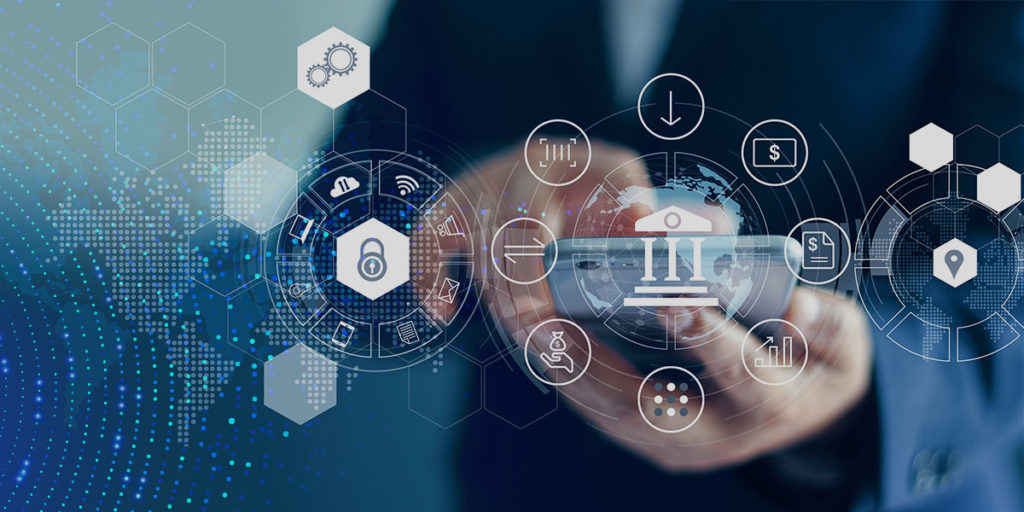 Digital finance transformation is a comprehensive approach to financial management that leverages the digital landscape and innovative technology. When implemented…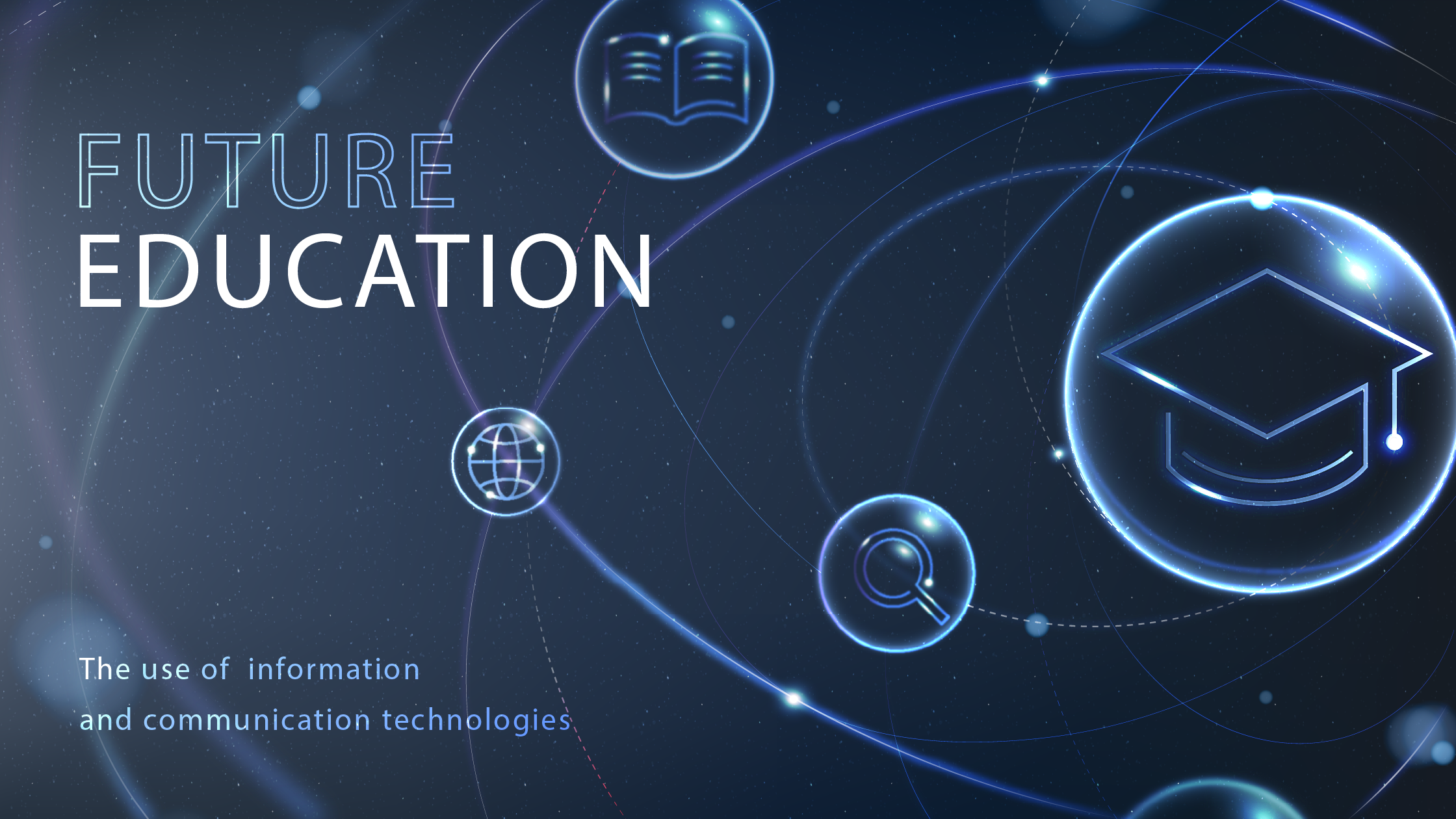 The education sector has been rapidly advancing in digital transformation, with further momentum expected in the future. Although the advantages…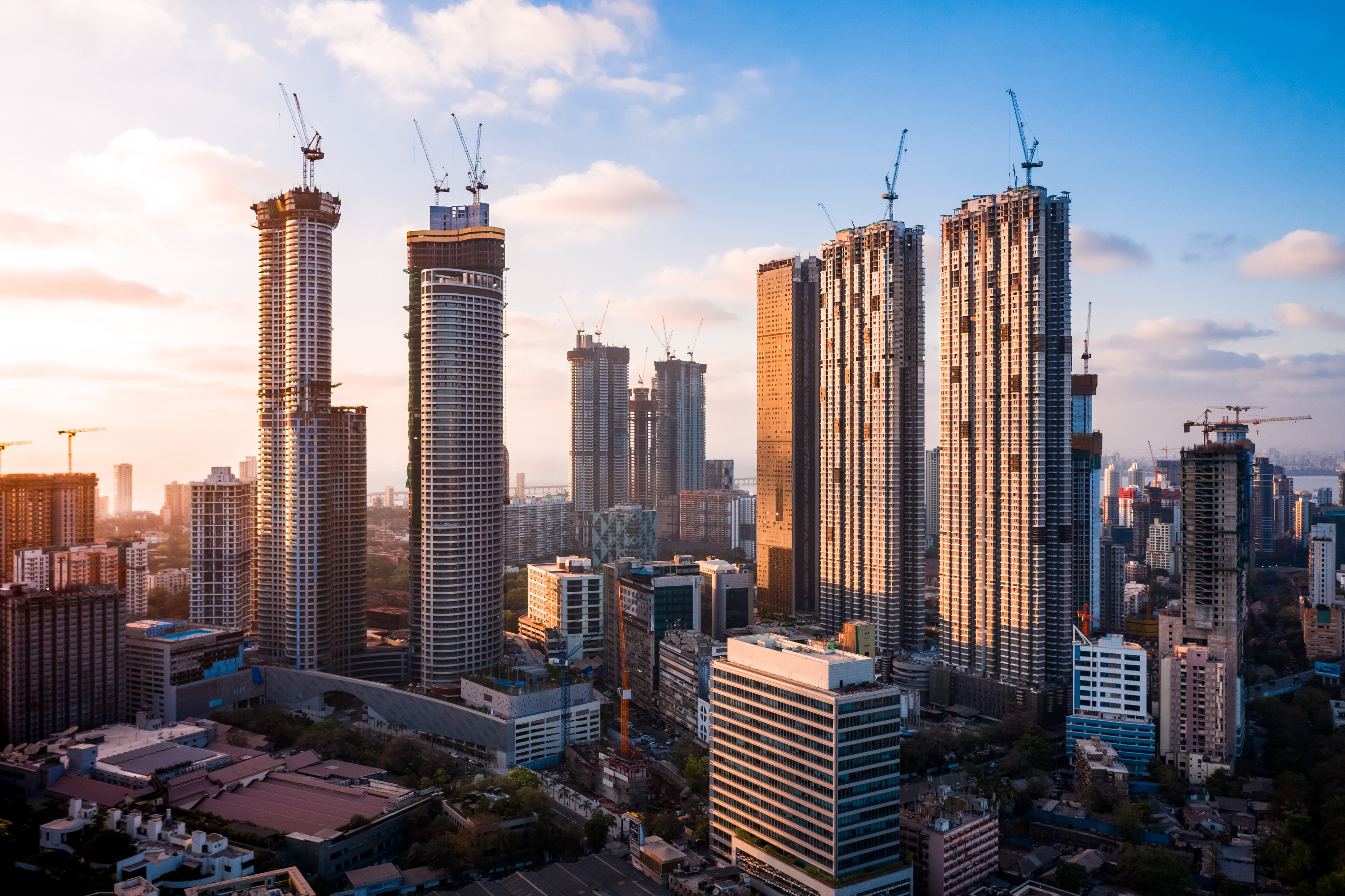 The real estate industry worldwide, including the multifamily sector, is being disrupted by novel technologies. In this digital era, technology…